Want to become a Wooderful life retailer?
Do you have a bricks and mortar store?
Do you have space (82x32x66cm) to house the beautiful Wooderful life display case?
Is your store located in Australia or New Zealand?
Are you interested in a product with a proven strong sales rate & high customer loyalty?
If you answered yes to all these then you are the perfect fit!
By becoming an official stockist of Wooderful life in Australia/New Zealand, you have the guarantee of carefully handcrafted products that are certain to be a great seller.
*We cannot supply to stores outside of Australia/New Zealand.
About the Wooderful life display case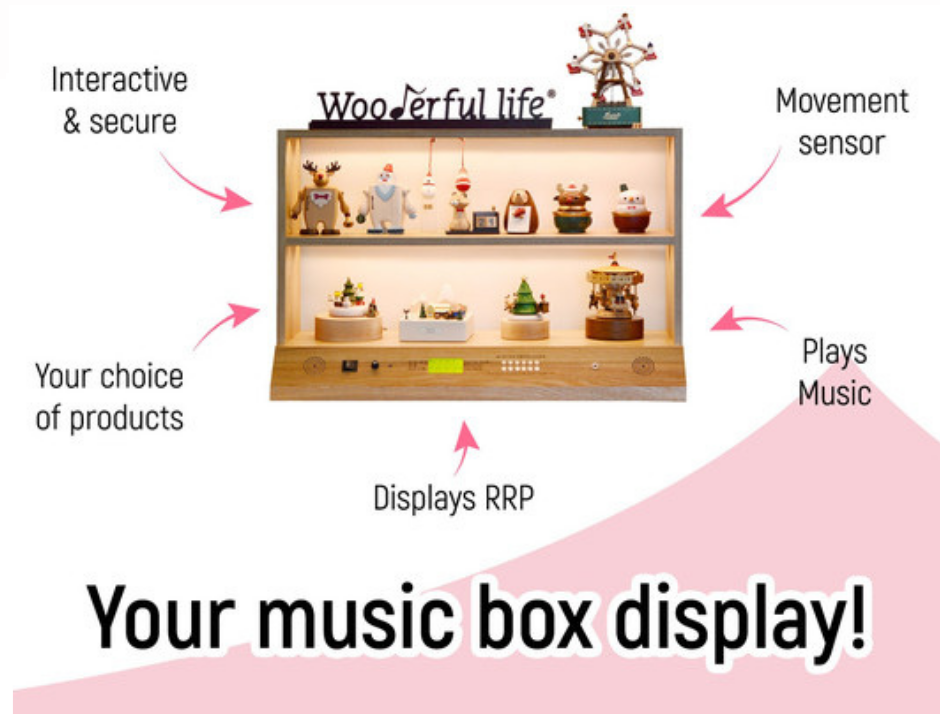 Each Wooderful life music box has its own demonstration unit.
The units are designed to specially interact with the display cases.
Each display case holds 8 – 10 music boxes.
Music, movement and prices are all on display for your customers to see!
We'd love to have you become one of our retailers. Please fill out the below form and a member of our team will be in touch.
– Feedback from our customers –
"Wooderful Life Music boxes are a stable seller – they do not rush off the shelves but they constantly turnover. They are seen as a special gift for someone. I have one customer who has bought 6 Ballerina's this year to give to his daughters and granddaughters"
– Maxine